Two new Estate partners for G.Network
.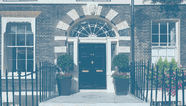 When people think of 'Estates', they either tend to think of purpose-built public housing, or of huge swathes of the countryside. But family estates also exist in urban areas, particularly in London. Recently, we announced plans to bring full fibre broadband connectivity to two of them.
At the end of July we announced that we'd teamed up with the Howard de Walden Estate, which stretches across 92 acres of Marylebone. Every residential tenant of the Estate in 850 flats and houses will be provided with a 900 Megabit upload and download connection, included in the price of their rent. That means that Estate tenants will have access to some of the fastest broadband available in the capital – around 30 times faster than many of them are currently able to get.
Then, last week, we also announced an ongoing partnership with The Bedford Estates. We're bringing our state-of-the-art network to the whole of the Bedford Estates, which covers around 30 acres of Bloomsbury. 
In both cases, our rollout has already made big progress. We've seen a real demand for our upgraded broadband service across both Estates. Our partnerships are a true win-win scenario: residents and local businesses can access a huge upgrade in terms of internet speed and reliability, and Estates have a compelling new tool to differentiate themselves and market to new tenants. 
Every week we work with developers, agents, landlords and Estates to bring better internet to hundreds more Londoners. And we know that this kind of upgrade is sorely needed. Recently, it was reported that the UK has fallen down the international rankings for broadband speeds, and urgent investment is needed to improve the situation. So if you're interested in becoming our next partner and improving your broadband, we'd love to hear from you.